Congratulations to our Novice Teacher of the Year, Mr. VanEmbden, who was recognized by our BOE last evening.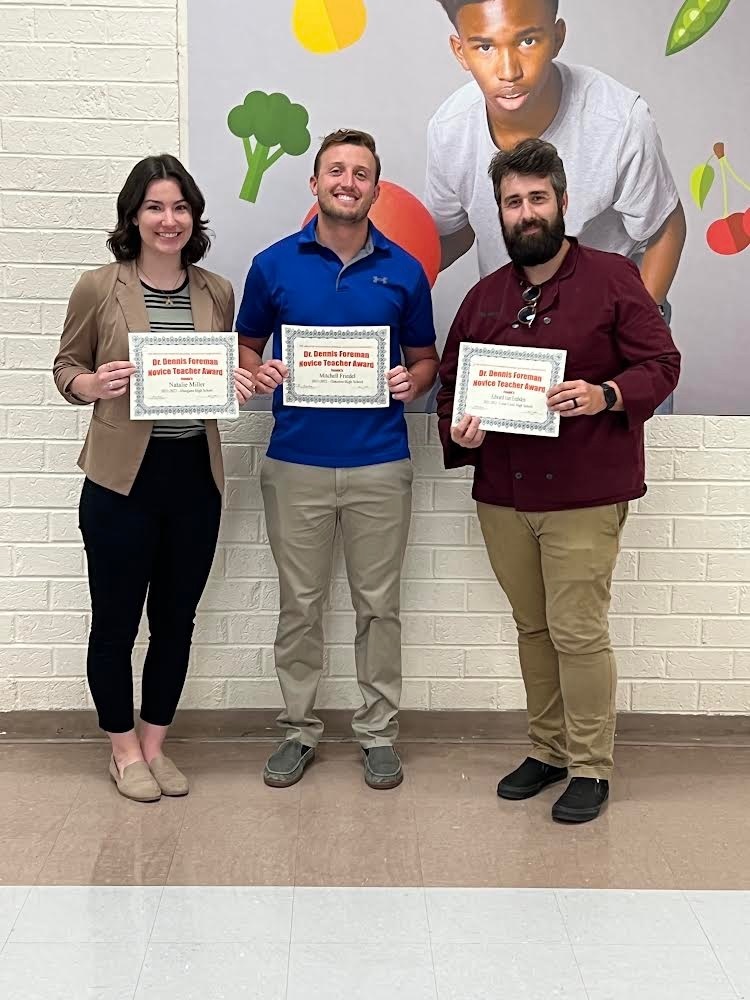 Come out and support Creek baseball in the semi-final game today at 4pm! Good luck Pirates.
Reminder - Principal's Awards Dinner tomorrow night at The Carriage House - 6pm!
Here is the link for today's PTV:
https://youtu.be/CP-b_-XXruQ
Just a reminder that the Varsity Baseball team will host Cinnaminson today at 4pm, in an NJSIAA playoff game. Good luck, Pirates!

Happy Wednesday! Just a reminder that TONIGHT is the Night of Broadway performance at 6:30. Admission is $5 for adults and all students are FREE. If you can't make it, here is the livestream link. Hope to see you at the show!
https://youtu.be/2XV6CQw7skc

Cedar Creek students worked alongside members of the American Legion Post 158 to plant flags at the graves of local veterans in honor of Memorial Day.
2022 NEW JERSEY CONSUMER BOWL STATE CHAMPIONS!!! Congratulations Mr. Gazo, Ekaterina Manolis, Samantha Ingerson, Violet Vogel, & Ash Hultquist
Happy Wednesday! Just a reminder the GEH Honors Choir Concert is tonight in the CC PAC. The concert will feature the GEH Honors Choir (20 students - 5 from CC), along with the Select Choirs from all 3 buildings. It starts at 6:30 and should only last a little over an hour. Free admission!
This Sunday, May 15th at 4:00 is the "Scott Senn and Friends Concert" in the CC PAC. The concert features local musicians Scott Senn, Patty Blee, Danny Eyer, Bob Coulon, Jeff Gabris and more! The concert will be approximately 90 minutes long and the genre of music is classic rock. Members of the CC band and select choir will also be performing. This concert is a fundraiser for the CC Band and Choir programs. We would love to see you there! Tickets are $12 for adults and $5 for students. 100% of the money goes to the CC band and choir.
Unfortunately, the King of the Creek competition scheduled for Friday, May 13th has been cancelled. The winner of the competition will be announced at Field Day.