Congratulations to our December Students of the Month!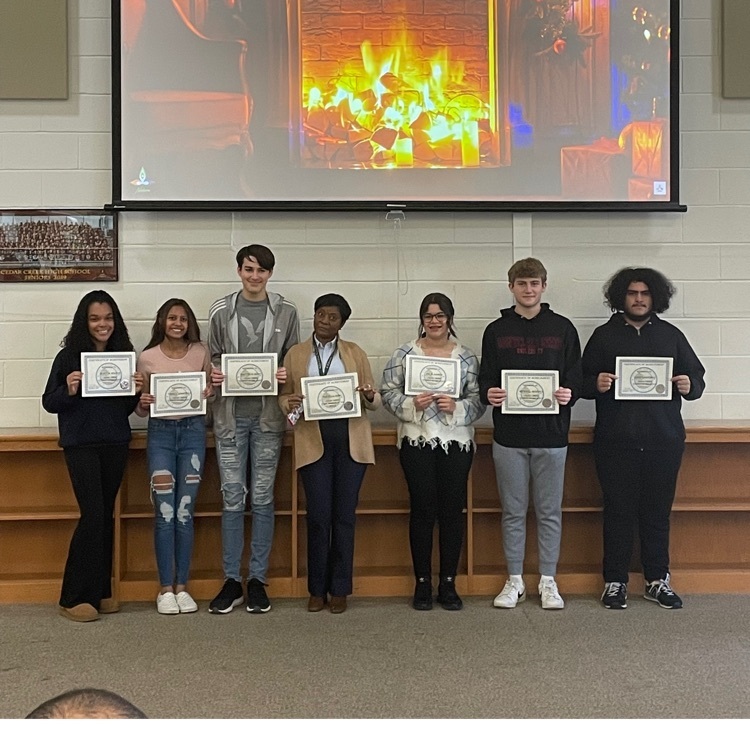 FBLA hosts a Monopoly Competition!!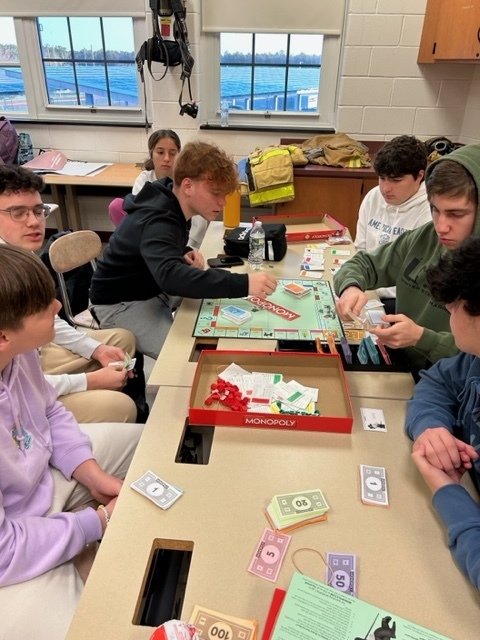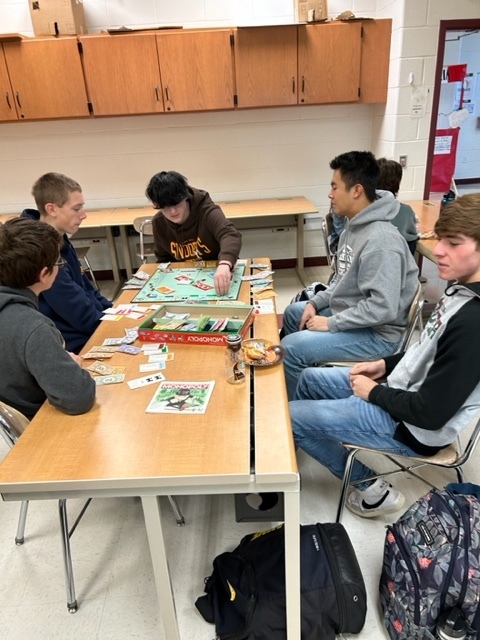 Come celebrate world cultures at CCHS tonight at 6:30!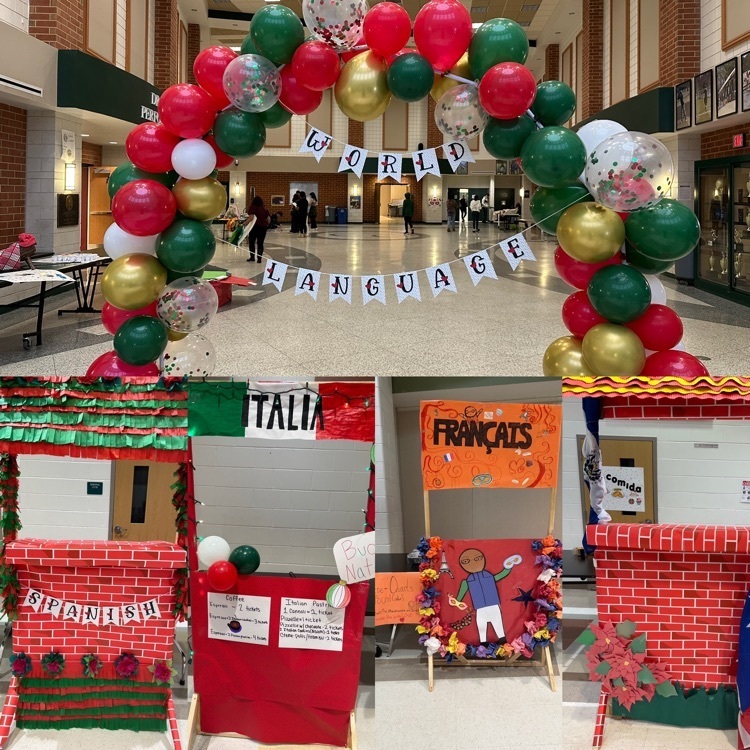 Cedar Creek S.T.A.R. Club students leading a discussion on racism at Egg Harbor City Community School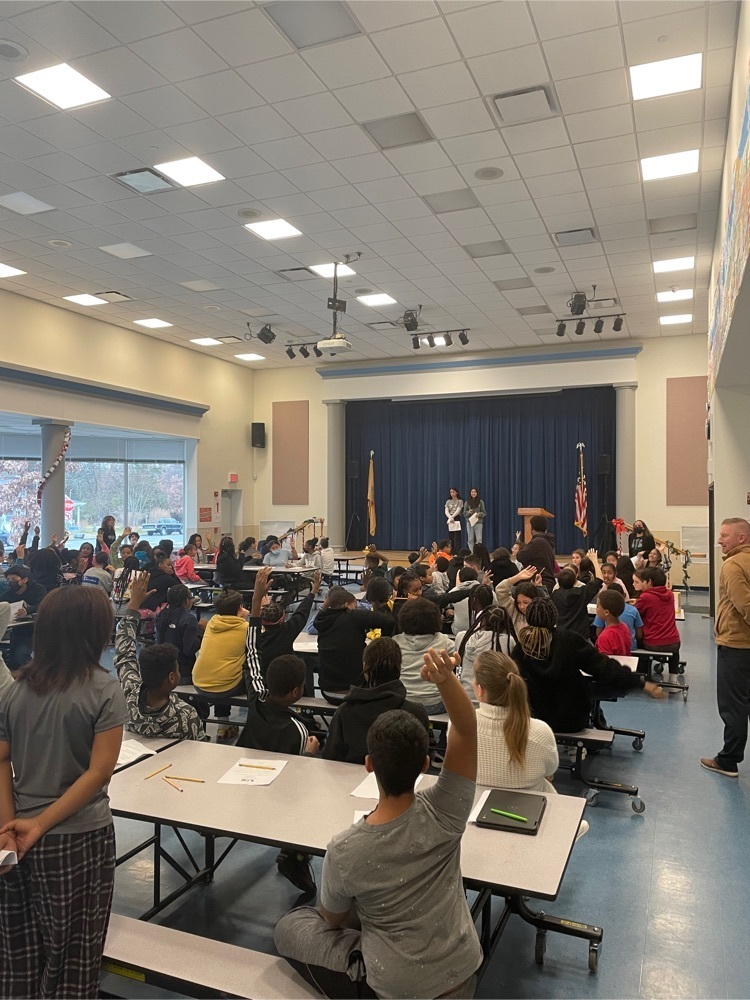 Introducing Rider Newman, our Freshman of the Week! Mrs. Brown nominated Rider, saying he is awesome and a great student to have in class. Congratulations, keep up the great work!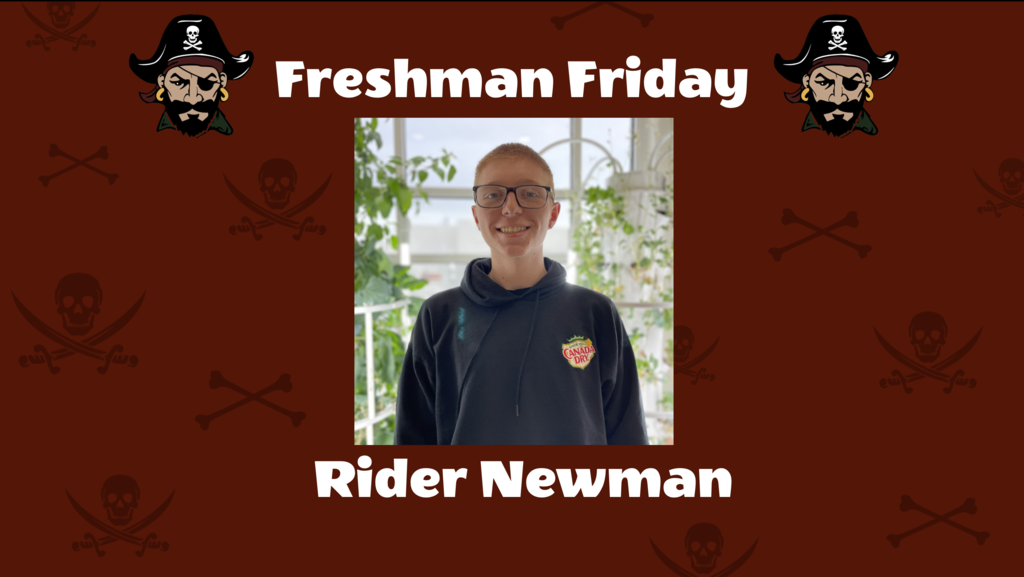 Building food stands for World Language Festival (December 16, starting at 6:30 PM)...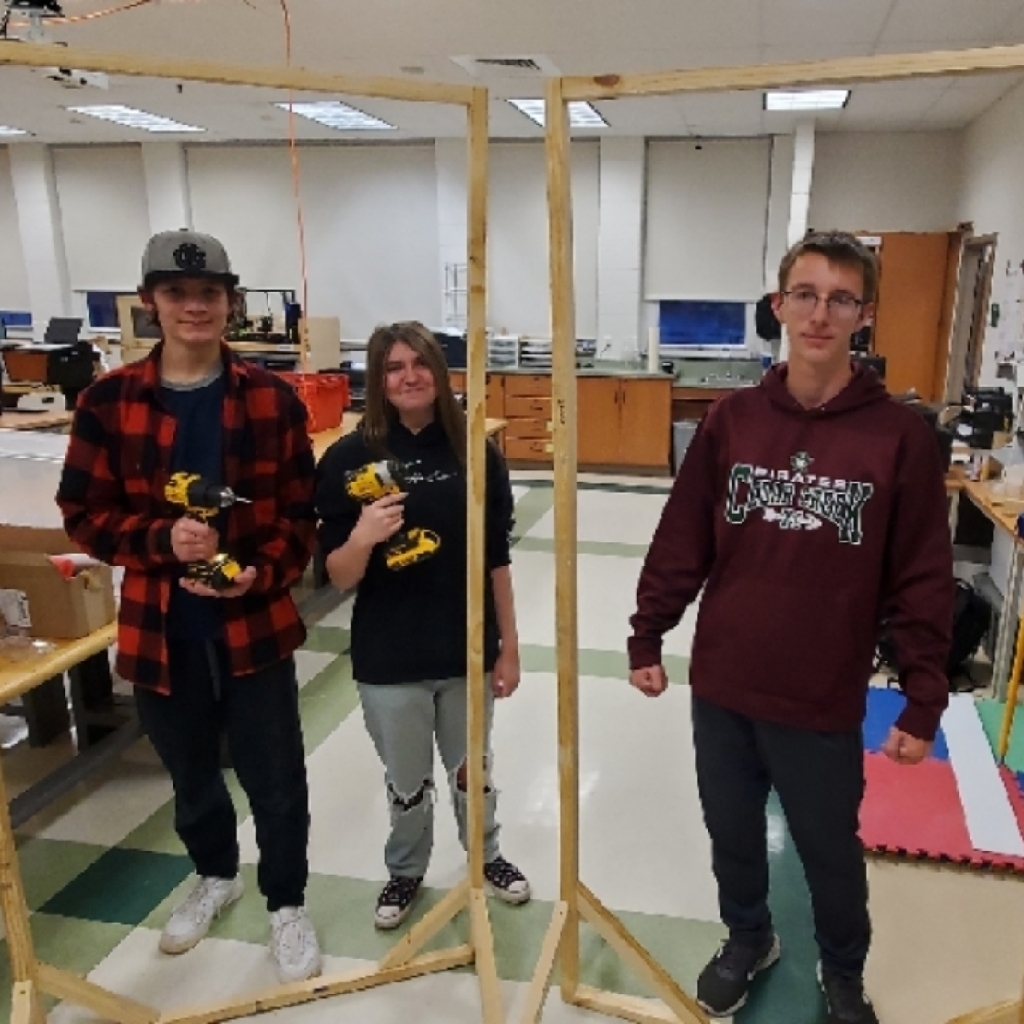 HC 22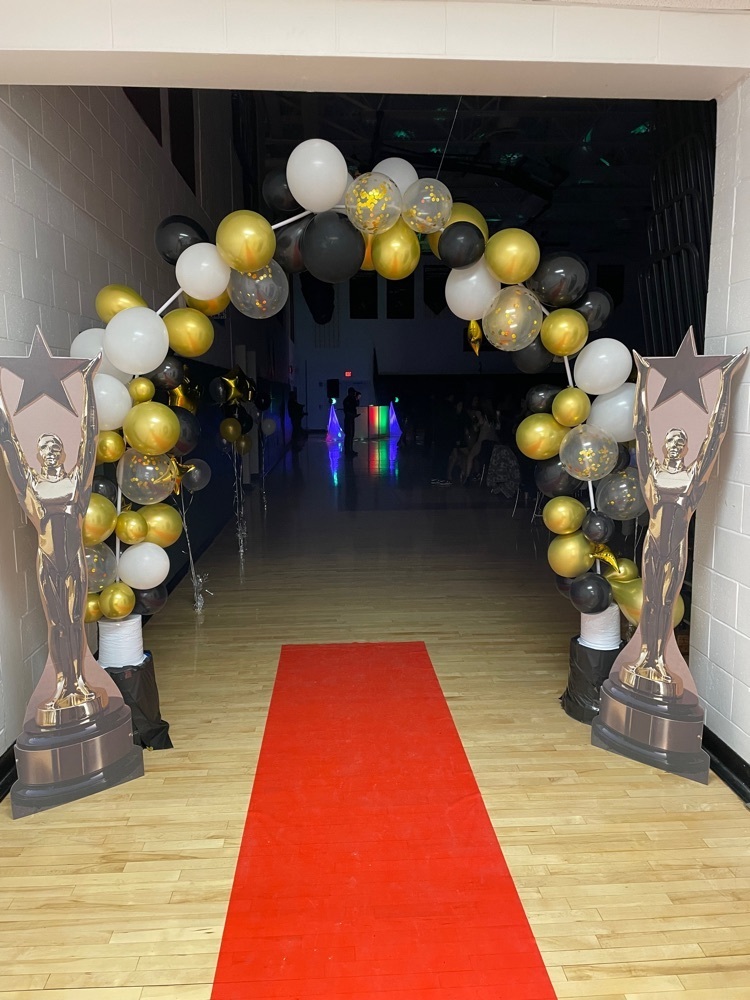 Good time at Homecoming 2022. Over 450 in attendance!
Media students design and record sound effects in today's Foley Artist Challenge!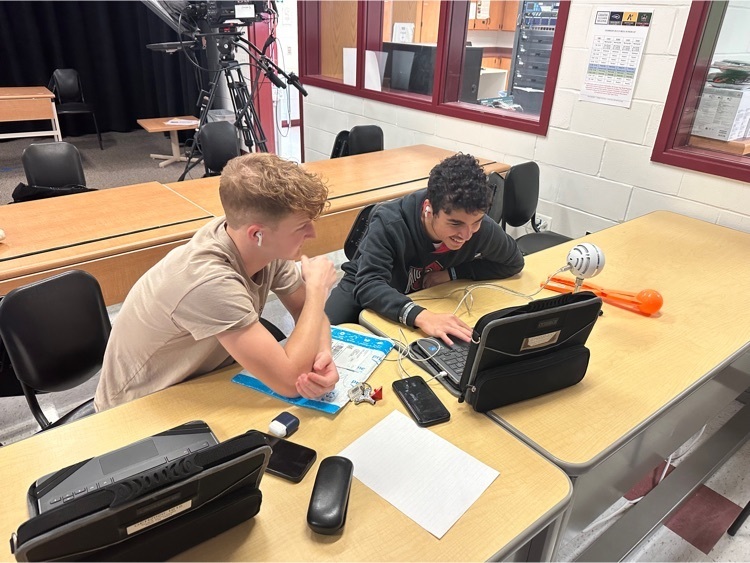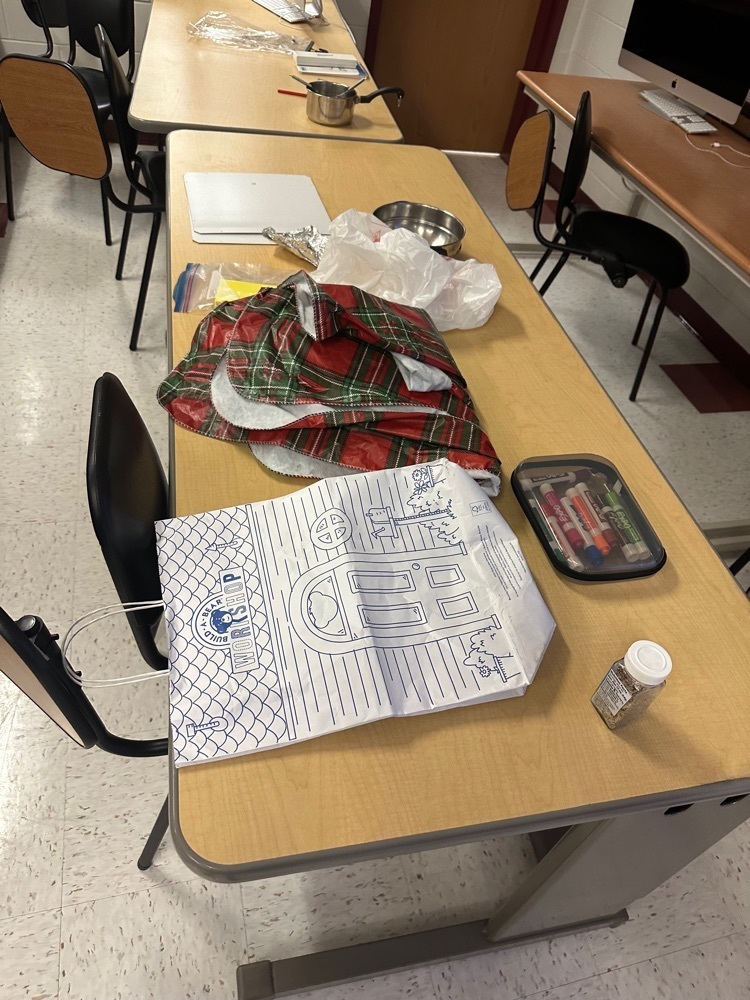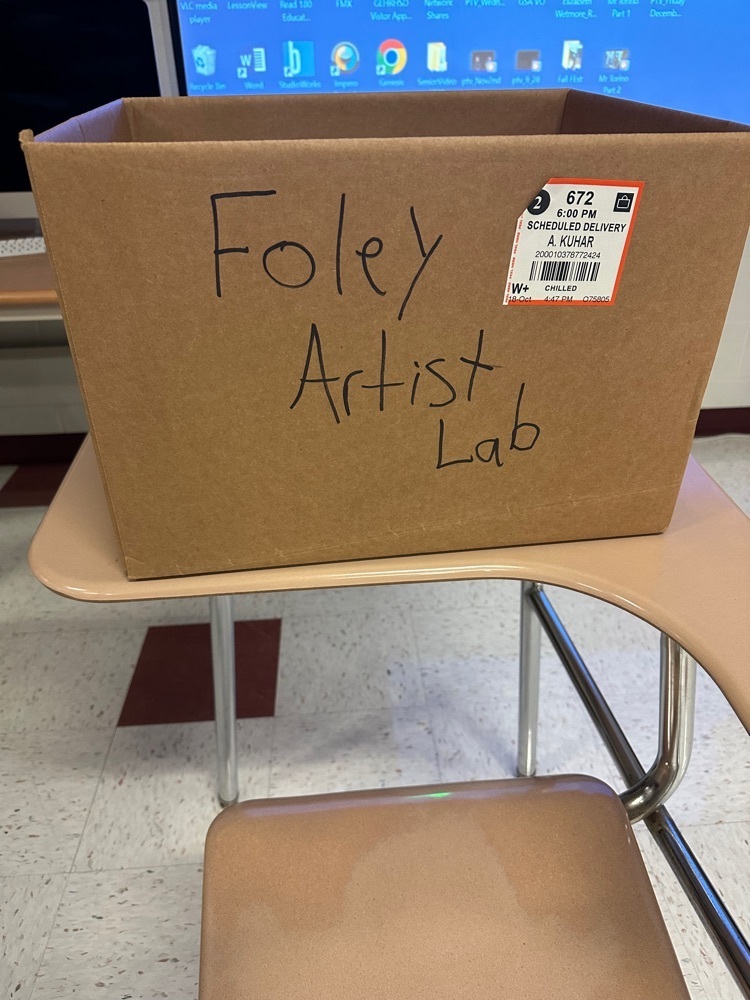 Mrs. Leichtnam's English I classes donated gifts to Cedar Creek's Annual Toys for Tots Drive. The students also wrote letters to children from the elves at the North Pole.
FBLA had a guest speaker from the NJ Society of CPAs to discuss job opportunities in the Accounting and Business field!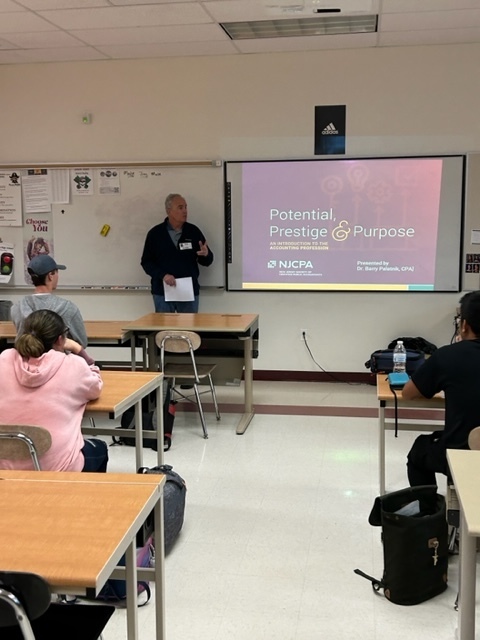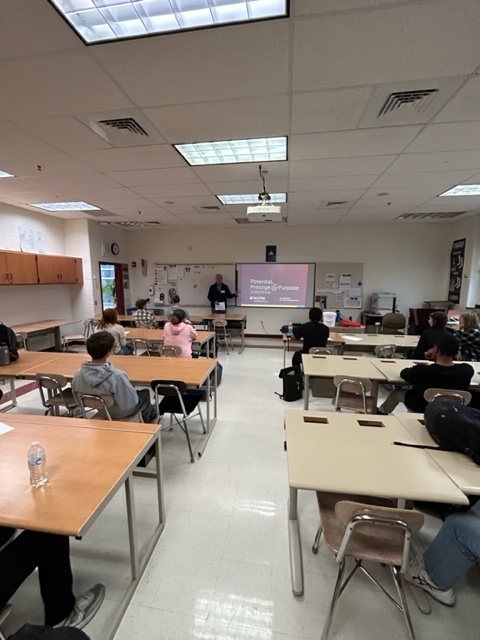 Come join us Friday, December 16th!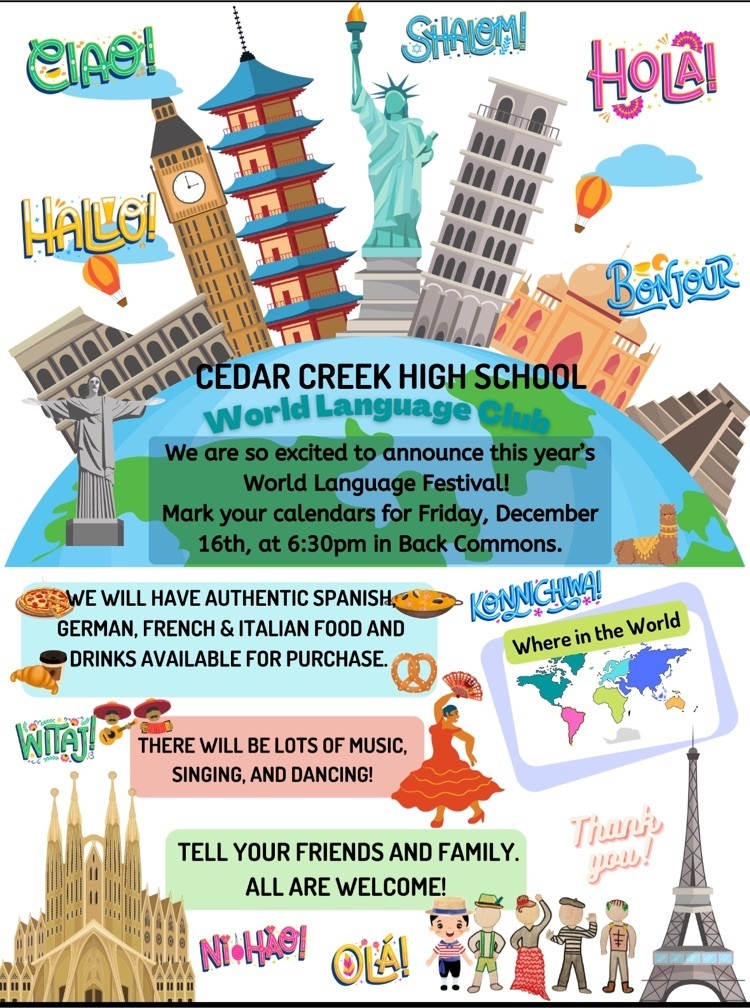 Congratulations to our students of the month and our staff member of the month, Andrea Kuhar!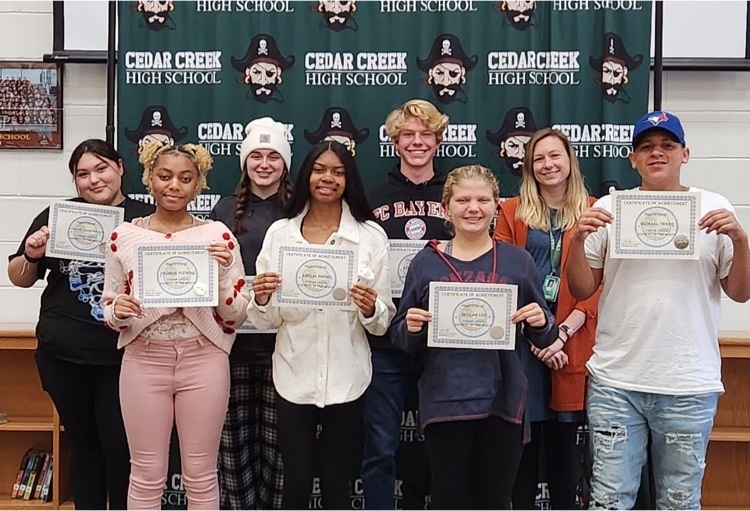 Current and former Cedar Creek students were honored at this morning's AP Scholars Breakfast for their outstanding achievement on multiple AP exams. Families and AP teachers were present to congratulate students for their dedication and hardwork. Congratulations Pirates!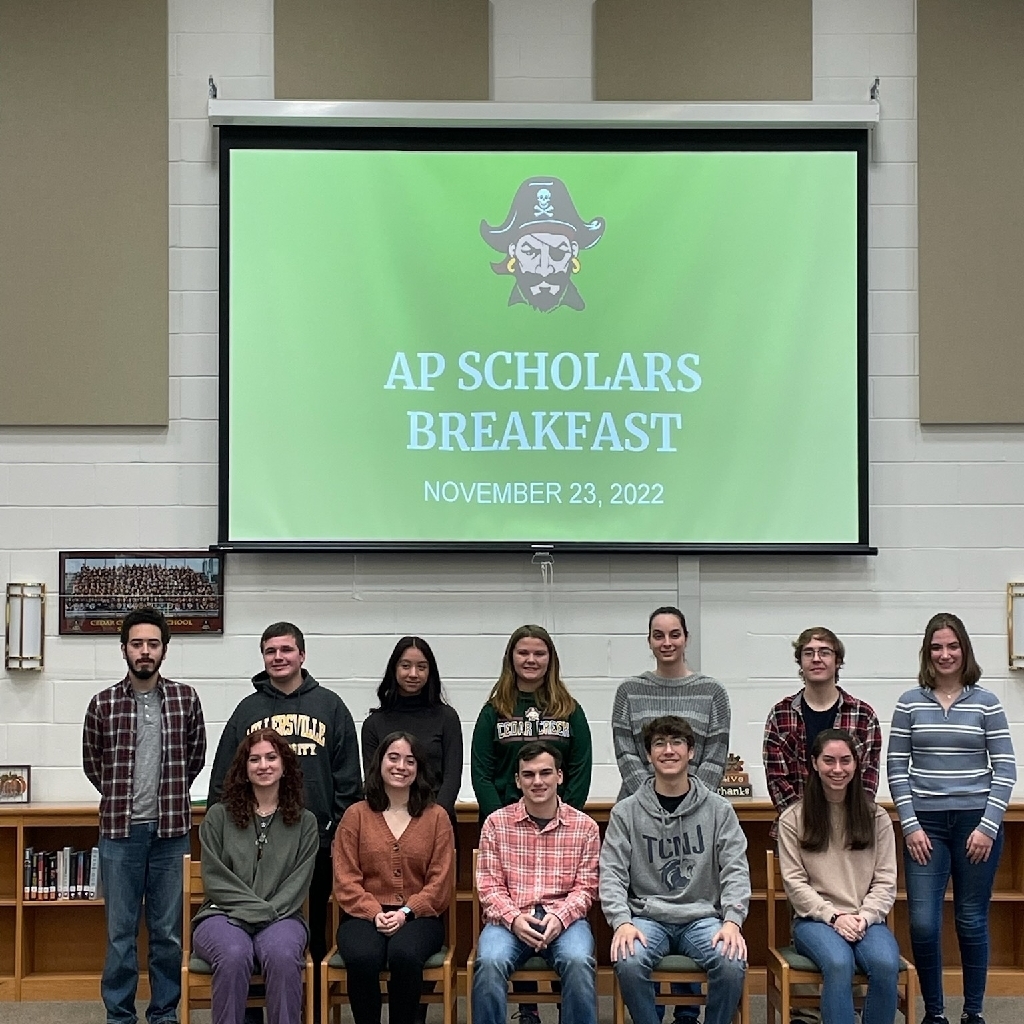 Congratulations to Erin Sharpe and Tim North - CCHS Educators of the Year!
ENV1 students measuring different types of soil and their water retention abilities!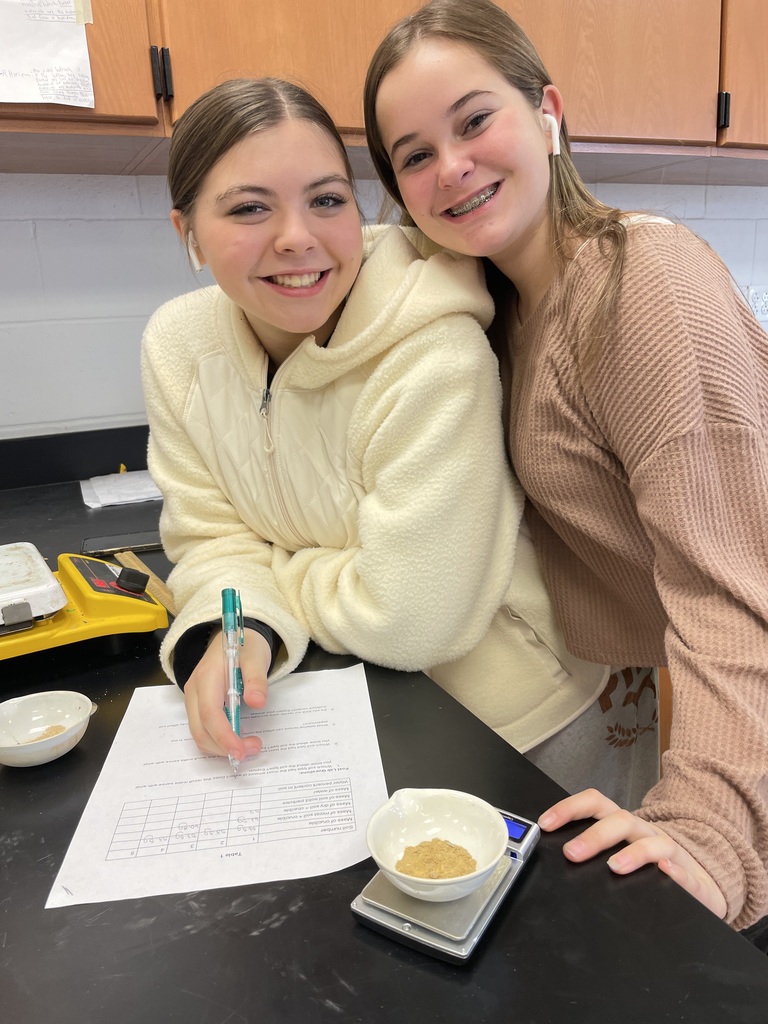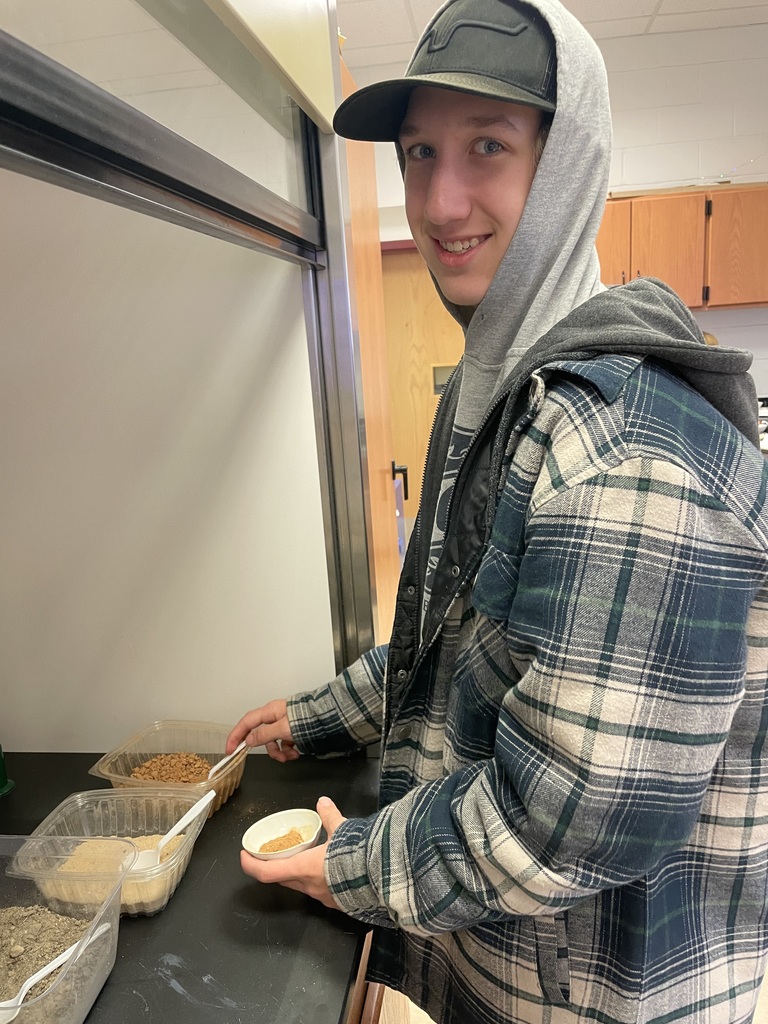 Some freshmen are a little weary of the horseshoe crab that the Wetlands Institute brought in!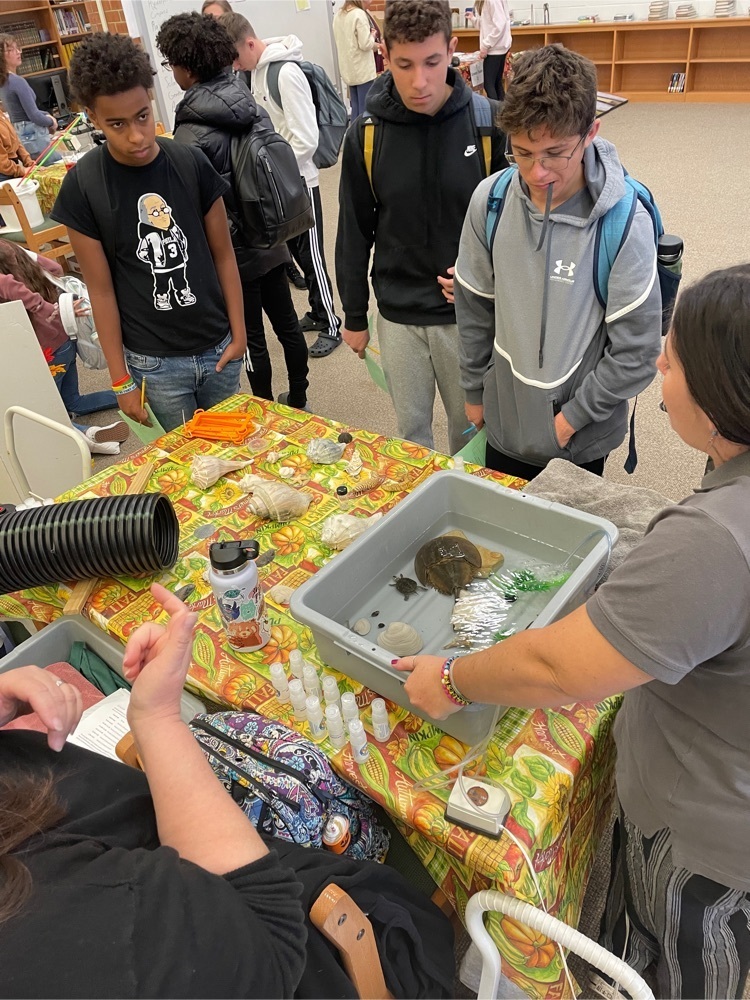 Stockton is giving our students a taste of their home made maple syrup!